K&H PET PRODUCTS™ LECTRO-KENNEL HEATED PAD & COVER™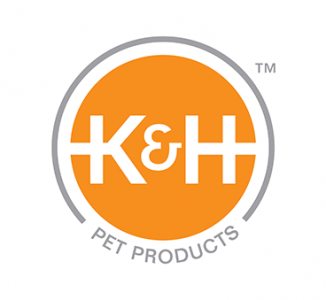 Breeders, pet owners, and veterinarians have been using Lectro‐Kennels to warm pets for more than 40 years. Use this unique heated dog pad to keep your special pet warm in even the coldest temperatures, whether outdoors or indoors. Its internal thermostats automatically heat to a dog's natural body temperature and will turn on and off as needed to keep him or her warm and safe.
The Lectro-Kennel's sleek, smooth design is now more comfortable and durable than ever! We've also included a washable fleece cover for added softness.
GUIDELINES:
Place the Lectro-Kennel™ directly on a hard, flat surface in your home or inside a doghouse or kennel. The area chosen should be sheltered from direct rain or snow.
Plug into 110-120 volt AC outlet. Allow 1-2 hours for the Lectro-Kennel™ to warm. The unit will feel slightly warm to the touch. When an animal lies on the pad, it will reach a maximum temperature of approximately 102°F. The built-in thermostat will automatically regulate the temperature.
After initial warm-up, your Lectro-Kennel™ will feel cooler to the touch. This is the intention for energy efficiency. When your pet lies on the bed, it will warm to a comfortable temperature in even the coldest of weather.