K&H PET PRODUCTS™ TRAVEL SUV BED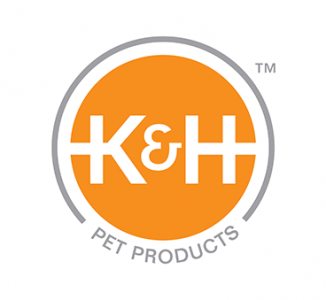 Every pet needs a place to feel secure and call their own in your vehicle. This SUV bed comes in 2 sizes and 2 colors. The small size fits perfectly in a small to midsized SUV while the large fits great in a mid to full size SUV. The gray and tan colors compliment most interior automobiles. The outside bolster is made from 600 denier nylon with a water-resistant backing. the removable cushion is made from soft and luxurious microfleece. Cushion has tufting to keep the premium polyfil in place. the bottom of the bed has a "stay put" non-slip fabric to keep the bed in place. Easy machine wash care. This bed also has a matching Car Seat Cover available.
Washing Instructions
If you have an oversized washing machine, there is no need to remove the stuffing. You can wash the entire cushion. When using a regular size washing machine, you will want to remove the stuffing to reduce the size of the cover.
Also, the cover for the rest of the bed can be unzipped and removed. Both items should be washed on the gentle cycle with cold water and line dried.
* Available in 2 sizes and colors
* Matching Car Seat Cover available
* Water resistant bolster cuddle in comfort
* Stay put bottom for stability
* Easy wash and care