NUTRI-VET® MILK REPLACER WITH OPTI-GUT™ FOR KITTENS
Save

Liquid error (product-badge line 32): Computation results in '-Infinity'

%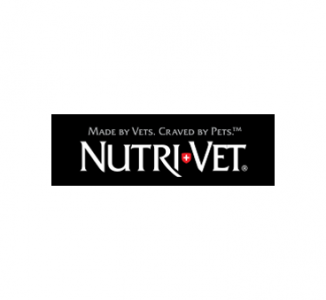 .
Nutri-Vet® Milk Replacement Powder contains essential amounts of protein, fat, and carbohydrates plus vitamins, minerals, and amino acids that newborn kittens need. It can also be used as a nutritional supplement for pregnant, nursing or senior cats.
If possible, kittens should nurse from their mother for the first two days of their lives to receive nutrient-rich colostrum. Mother's colostrum helps strengthen the immune system and contains growth factors to stimulate protein synthesis, fat utilization, and cell growth.
GUIDELINES:
MIXING:
Mix with warm (100–105°F) water at a rate of 1 tbsp. powder to 2 tbsp. water. Refrigerate unused solution promptly. Discard any unused solution after 24 hours.
FEEDING:
This product is intended for supplemental or intermittent feeding only. When possible, the kitten should nurse from the mother for a minimum of two days following birth. Small-breed kittens should be fed every 3–4 hours. Large-breed kittens should be fed every 6–8 hours. Feed solution at or near body temperature (100–105°F) at a rate of 2 tbsp. (1 oz.) of solution per 4 oz. of body weight per day. The daily feeding amount should be divided evenly among the feedings.