THE MISSING LINK® FELINE 6 OZ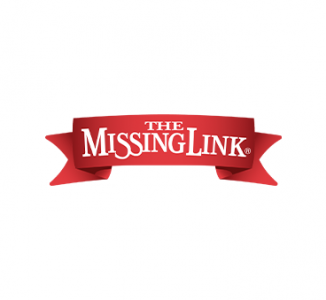 To own a cat, is to know you don't own, but rather live with a discerning diner. But, never fear, your feline won't turn his or her nose up at the nutritional goodness of The Missing Link® Original Ultimate Feline Formula. Chock full of natural whole food nutrition, with just a spoonful of this powdered superfood supplement, add essential Omega fatty acids, dietary fiber and phytonutrients support your cat's skin, coat, energy levels, weight, and digestive and immune systems. That's a puurrrfect recipe for the daily nutrition your feline friend needs.
INGREDIENTS:
Ground Flaxseed, Rice Bran, Primary Dried Yeast, Cane Molasses, Freeze Dried Beef Liver, Sunflower Seed, Dehydrated Alfalfa Meal, Dried Carrot, Ground Beef Bone, Dried Fish Solubles, Freeze Dried Oyster, Ground Barley Grass, Dried Kelp, Zinc Methionine Complex, Lecithin, Niacin (Vitamin B3), Pyridoxine Hydrochloride (Vitamin B6), Taurine, Yucca Schidigera Extract, Riboflavin (Vitamin B2), Thiamine Hydrochloride (Vitamin B1), Folic Acid, and Vitamin B12 Supplement.
FEEDING GUIDELINES:
Finicky eater? Here are some supplement feeding tips that may help:
All Cats:
Cat's don't usually embrace change very well, so start with a tiny amount of supplement the first day and work up to the full serving over a week or two. We recommend mixing the powder in their food thoroughly. If still having trouble, add a small amount of their favorite healthy food like a sardine, flavored treats or puree.
Kibble Eaters:
Try using a spray bottle with water to very lightly wet kibble so the supplement sticks to it, but the kibble is still crunchy.
Canned Food Eaters:
Mix the supplement in evenly.
Raw Diet Eaters:
Make sure the food is slightly moist, and stir in the supplement so it coats evenly.